Selected Dates Still Available For
FANCY NANCY: SPLENDIFEROUS CHRISTMAS Farewell Tour
November - December 2016
Loading the player...

also on youtube.com
Fancy Nancy's Splendiferous Christmas was simply exquisite - the absolute highlight of our season! Our grandparents in the audience enjoyed it as much as the young families and children! The music and the sets were equally engaging- so lively and colorful! Thank you Vital Theatre for one splendiferic show!!

Mary E. Katz
Director of Education and Outreach
The Carson Center
Paducah, KY 42003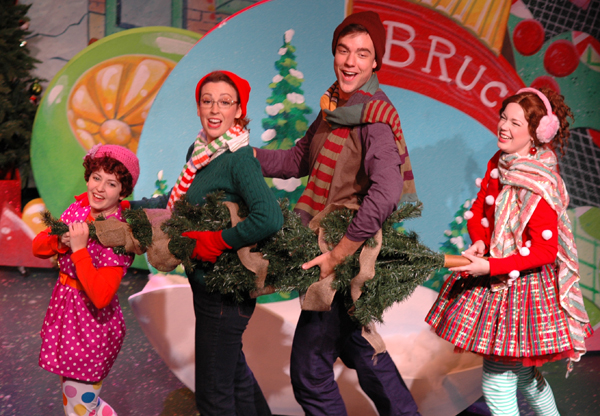 The Reviews Are In!
New York Times
"Fortunately, there's...much more to Fancy Nancy: Splendiferous Christmas an adaptation from Vital Theater Company...The hourlong musical...has a dramatic tension....as well as a refreshing sound:...elements of swing well as contemporary pop... Everyone learns the true meaning of the holiday...but what makes "Splendiferous Christmas: winning is that it dares to be a little naughty as well as nice."
MommyPoppins.com
"When it comes to peppy musicalizations of super-popular picture books...Vital Children's Theatre has cornered the market...Fancy Nancy Splendiferous Christmas is a wonderful holiday indulgence...an energetic and colorful production... in addition to being entertained, young audiences will be inspired to think about generosity, kindness and the true spirit of the holidays. And as usual with Vital shows, the songs are catchy and charming."
TheCultureMom.com
"When you watch the play, Fancy Nancy: Splendiferous Christmas you will realize that Fancy Nancy is not too fancy and is someone with many good qualities that you want your children to learn from. She bought a brand-new sparkly tree topper with her own money, but as usual, things don't turn out the way Nancy would like. In the end Nancy teaches us that her family and especially her sister, Jojo,are more important than any fancy stuff that she could buy."